Ravi teja is celebrating his 54th birthday. Ravi teja is one of the veteran stars in tollywood who has acted over 50 films, 70th film happening currently to be accurate. Ravi teja is one of the heroes whos loved by all. It's rare to find haters for him. He has acted in several films over the years. We tried to list 5 best movies of ravi Teja:
1. vikramarkudu (2006): The movie is the first and only collaboration of ravi teja and Rajamouli. The movie is about a cop trying to end the reign of a rowdy. Ravi teja in double action was stupendous. He had a unique swag as the cop while as well not losing the funkiness.  
2. Neninthe (2008): Among the multiple mass films ravi teja has acted, this will stand out for its story and ravi Teja's characterization. The movie failed at the box office but has gained cult followers over the years.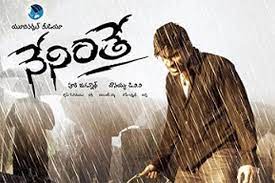 3. kick (2009): ravi teja donated the role of a robin hood for the movie which was as funny as it can get. Starting as a con film, the movie ended up aa…
#Ileana-D'Cruz